In his July 2016 message to the youth of Brownsville, Texas, Pope Francis encouraged his audience to "Live your life to the full! Take life as it comes and do good to others. God calls you to be fruitful! God calls you to transmit this life to others. God calls you to create hope. God calls you to receive mercy and show mercy to others. God calls you to be happy. Do not be afraid! Play life to the full! That is life." 
It's a message that embodies the meaning of Celebration of Life Day, a special day observed every January 22. Originally created to honor children, Celebration of Life Day has evolved to mean celebrating the life of a person of any age. That includes you! 
 Also Read:'Let your lives flourish and bear fruit,' Pope Francis tells young people in Apostolic Exhortation
Even with its many challenges, life always gives us something to celebrate. We could celebrate big things like getting a promotion, winning a raffle, the birth of a child, or receiving a clean bill of health. How about things we often take for granted, like a comfortable home, clean running water to drink and bathe in, electricity 24/7, and all our five senses and limbs intact and functioning? 
Whatever it is, if it means something to you and makes you smile, it's worth celebrating!
My Pope suggests three ways to, as Pope Francis says, "play life to the full": 
Take a break.
Especially if you've been working double time on the job or focusing your attention on others (mothers and breadwinners, we mean you!), you deserve a breather. Spend the day the way you like: Wake up later than usual, take a day trip out of town, treat yourself to a nice meal, or simply have no agenda at all. Self-care is not only good for our body, mind, and soul, it prepares us to extend this quality of care to others. 
Do something new.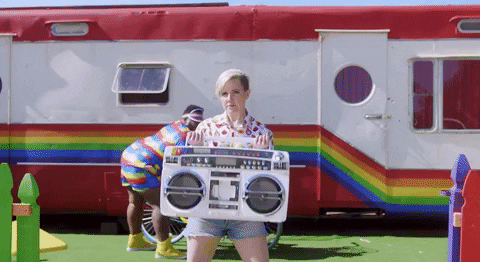 Nothing like a jolt of the unknown to make you feel alive. Especially if you live in a predictable routine, injecting "one thing every day that scares you," as Eleanor Roosevelt supposedly said, enlivens your senses and makes you feel like there's more to life than what you're used to–day in and out. Learn how to swim, speak in front of a crowd, sing in public, ask somebody out (instead of waiting to be asked out). You only live once—make every moment count! 
Celebrate others.
Meet up with family or friends and reminisce about your fun times together. How about each of you honoring one person at a time? Enumerate what you love about him or her and why you are grateful for having this person in your life. Times like these are a wonderful way to remind everybody what a blessing each one of you are in your lives. 
---
Text by Joy Rojas. 
Subscribe now to My Pope Philippines for your daily dose of inspirational stories!