An outbreak of an unidentified strain of the deadly coronavirus is currently affecting hundreds of humans and animals in China. The disease was first discovered in the province of Wuhan and has since spread to the USA, Taiwan, South Korea, Thailand, and Japan. 
Adding to the numbers is a confirmed case in Cebu City. The Department of Health (DOH) announced that a child from Wuhan, who came to the Philippines to learn English, tested positive for "non-specific pancoronavirus."
Also Read: The SSS raises contributions by 12 percent to extend benefits
Coronavirus and its symptoms
The coronavirus is a group of viruses commonly found in animals. However, some of its strains are 'zoonotic' (transmissible from animals to humans). Highly-documented strains of the coronaviruses in the past include the Middle East Respiratory Syndrome (MERS) in 2003 and the Severe Acute Respiratory Syndrome (SARS).
According to the US Centers for Disease Control and Prevention (CDC), symptoms of the coronavirus include headaches, cough, fever, sore throat, and a "general feeling of being unwell." The virus can sometimes cause pneumonia and bronchitis, especially in those who have weakened immune systems, such as infants and the elderly. 
Also Read: The Pope's Cup of Tea
Prevention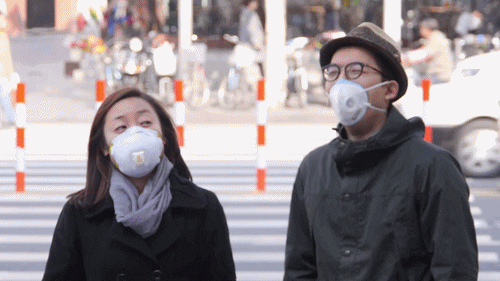 The coronavirus is infectious and airborne—meaning it can be carried through coughing or sneezing. The virus can also be contracted through close contact with an infected person or an object carrying the virus. Nonetheless, there are ways to avoid the
spread of this illness and prevent it from infecting us or our loved ones.
Here are tips to protect yourself from the virus, according to the CDC:
Wash your hands often with soap and water, for at least 20 seconds

Avoid touching your eyes, nose, or mouth with unwashed hands

Avoid close contact with people who are sick
---
Text by Katie Rojas. 
Subscribe now to My Pope Philippines for your daily dose of inspirational stories!