For many, the clock striking midnight is a time to celebrate; New Year countdowns and birthday salubongs are just two of the occasions when we patiently wait for the clock to say "00:00". For some, midnight symbolizes new beginnings, a fresh start perhaps, but for the doomsday clock, it signifies what might just be the end of humankind.
Also Read: Pinoy artists come together to promote safer environments for young children
The Doomsday Clock
In 1947, the Bulletin of Atomic Scientists decided to create the Doomsday Clock—a metaphorical representation of the 'apocalypse' (midnight), and nuclear explosion (countdown to midnight). Every year, the Science and Security Board of the Bulletin adjusts or leaves in place the hands of the clock depending on the state of nuclear issues and climate change in the world. The movement of the clock's hands is decided upon by the Science and Security Board and its Board of Sponsors, in which 13 members are Nobel laureates.
In its inaugural year, seven minutes to midnight was the time shown on the Doomsday clock. Due to the atomic bomb testing of the Soviet Union, which started the nuclear arms race, the clock was adjusted to three minutes before midnight in 1949. In its over 70 years of existence, the shortest time the clock showed was two minutes in 1953 and 2018. The largest number, on the other hand, was 17 minutes in 1991, as the first Strategic Arms Reduction Treaty (START) was signed by the United States and the Soviet Union.
100 seconds to midnight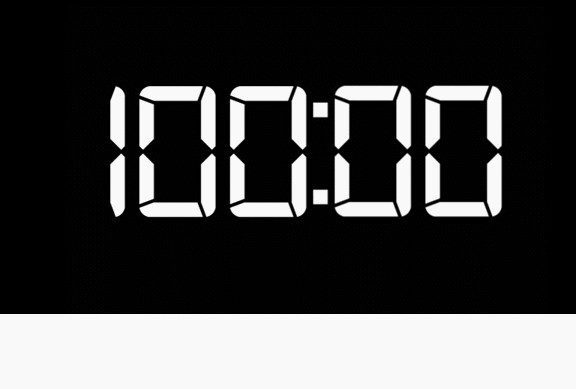 On January 23, 2020, the Bulletin released a statement that they have adjusted the clock to 100 seconds before midnight, or just one minute and 40 seconds, the shortest it has been since 1947. They say that this adjustment is due to "insufficient response to an increasingly threatened climate" and how the arms control boundaries are being torn down.
Also Read: Four events in 2019 when the impossible became possible
With the increase in Iran's stockpile of low-enriched uranium, the start of a new arms race between the US and Russia, and the rise of greenhouse emissions, the Bulletin's Boards decided to move the hands of the clock to 100 seconds before midnight.
A minute and 40 seconds, metaphorically, is not enough to save the world from total destruction. But if we start taking steps now towards saving mankind and mother earth, we might just beat the clock before it strikes midnight.
---
Text by Katie Rojas. 
Subscribe now to My Pope Philippines for your daily dose of inspirational stories!